Does Corporate Meditation Work?
Yes. Modern medical science understands that our psychological state has a direct effect on both our general health and work-place performance. Corporate Meditation techniques help correct physical, mental and emotional imbalances by activating the parasympathetic or 'intrinsic balancing' part of the autonomic nervous system.
The practise of CM's authentic meditation techniques, even for short periods, has been proven scientifically to significantly enhance people's mental health and well-being at work, reducing stress and improving effectiveness. Longer term practice has shown improved general health and quality of life.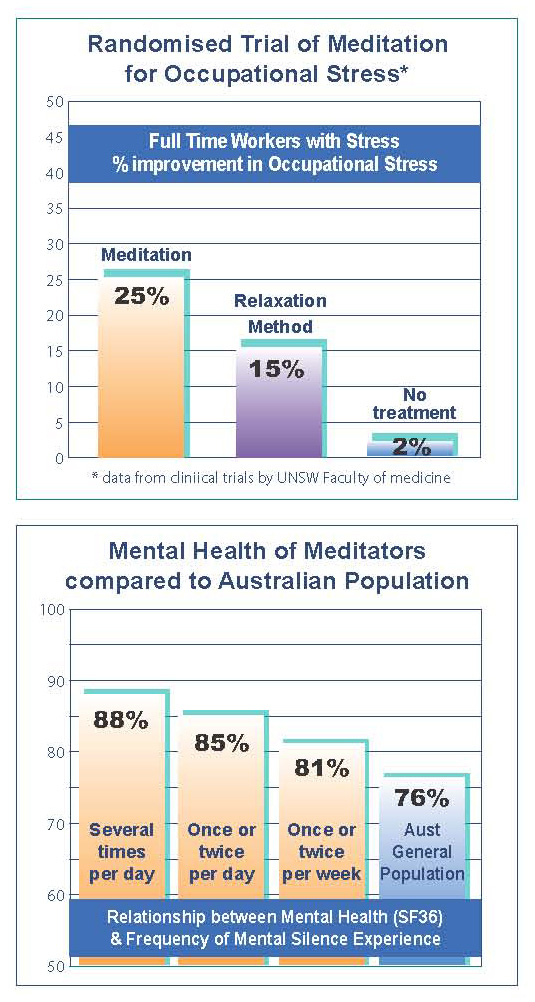 see  https://www.youtube.com/watch?v=BlkYQeoSmQ8
see   Work Stress Study pdf
see   Long-Term Meditation Study pdf
see   Meditation_beats_workplace_stress pdf
see   The business of meditation  article pdf